Larry Stuart
2005 - 2008, Our Lady of Victory Parish, Winnipeg
My name is Larry Stuart and I am from Our Lady of Victory Parish in Winnipeg. I experienced "Nathanael" from 2005-08. My time in the program did for me what Pope St. John XXIII wanted Vatican II to do for the Church…it opened the doors and windows in my faith life and let in the light and fresh air. A process that I will be thankful for, for the rest of my life!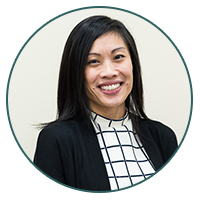 Cheryl Dizon-Reynante

​ 2013 - 2016, St. John Cantius Parish, Winnipeg
The Nathanael Program provided me with the solid foundation that I needed in order to grow closer to God. I got exactly what I was looking for: a better knowledge of scripture and liturgy, avenues to grow my spirituality and a deeper understanding of who I am as a child and servant of God. Partaking in this program was enlightening and life changing!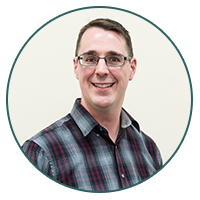 Rudy Callbeck ​
​2013 - 2016, St. John Brebeuf Parish, Winnipeg

Nathanael,  to me,  was a life changing time where I encountered the divine with and through my peers.  The time I spent encountering Christ during the Nathanael weekends helped strengthen and solidify my faith by giving me the tools to express what I believe and why it makes sense to me.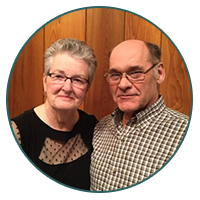 Paul & Bev Eilers

​2013 - 2016, Sacred Heart Parish, Virden
The Nathanael experience changed my life from the way I pray and talk to God each day, to the way I find joy in serving others. I learned to recognize the Holy Spirit's guidance in my daily life.  

Nathanael was an enlightening experience that has led me closer to God. I was challenged to open myself up to others , both spiritually and intellectually.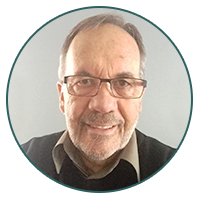 Don Lavallee 

​2009 - 2012, St. Ignatius Parish, Winnipeg
Entering the Nathanael program is quite possibly the best decision I have ever made. My hope was to deepen my understanding of my Catholic faith and by doing so be better prepared to live it. I completed the classroom portion of the program with my St. John's Cantius community in 2012 and now, going forward in faith, not a day goes by where by I don't draw on some aspect of my Nathanael experience.  

In discussing Nathanael with others, I have often added that "when our Mass has ended and we are sent into the world to glorify God with by our lives", I am better prepared to do that because of my Nathanael experience.